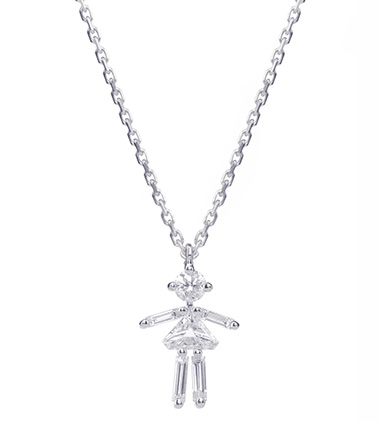 A FAMILY JEWEL TO HAND DOWN
A foolish love story for the women of the family
A PRECIOUS STONE: DIAMOND
Six diamonds, cut to characterise a girl or a boy, set on yellow, rose or white gold.
A FRENCH CRAFTSMANSHIP
This jewel of diamonds and 18-carat gold is crafted by Parisian jewellers, recognised for their excellence and chosen for their ethical awareness.
DIAMONDS SELECTED IN ACCORDANCE WITH STANDARDS AND REGULATIONS
Diamonds are selected in accordance with the Kimberley Process, which aims to combat conflict diamonds and guarantees diamonds do not originate from a source of conflict.